Professionalism and competence in all details of the photo
Profile photos for LinkedIn and other social networks
A professional will be always spotted!
People trust companies with a high corporate culture. Your customers want to see photos of employees on the website.
How to prepare for a HeadShot session
A few days before, keep a healthy diet, drink enough water, and try to avoid stress. If you need professional makeup, we will arrange a makeup artist for you.
Select varied plain clothing options and bring them with you. It should be light and dark colours but avoid black and white. Come positive and be ready to have a good time.
What's with the jewellery?
Jewelry is nice to wear, but it can distract an image. Small elegant earrings would be fine; however, I would recommend avoiding other pieces of jewellery during the session.
All photos will be carefully retouched by me. I want you to be natural and look the best version of yourself.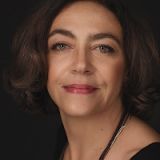 Lisa Sallusto
When I realized it was time to get some good professional shots to use in my business presentations, I immediately thought to ask Pavel Oskin. I recalled his portraits of common friends having that little something that made them so special. Perfect choice. Pavel really manages to catch you in your best light. He made a series of beautiful headshots of me. Pavel is a very talented and professional portrait photographer. I definitely recommend his work.
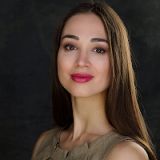 Evgenia Konovalova
I highly recommend Pavel Oskin and his headshot services. He is fun and easy to work with, quick and very professional. The photos exceeded my expectations. I love the way I look but most importantly I got very positive feedback in my professional circles.
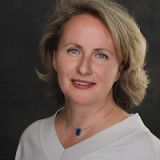 Anka Dimitrova
Pavel is a very talented photographer. I needed some headshots done for a job search – it was a great experience indeed to have a photo session in his Prague studio; enjoyed the process and the result. Highly recommended!

Vřesová 5a, Praha 8, Troja
Payment method: Bank transfer, Cash, Revolut or PayPal.
– we deliver result in 3-5 working days
– we speak Czech, English, Russian
– we are exclusive members of the HeadshotCrew, world professional headshot photography association